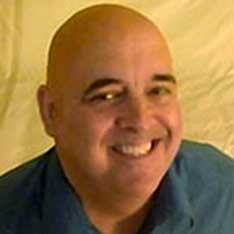 Gregory Beamer
Vice President of Technology Ventures for Atlas Lift Tech
Employed as the Vice President of Technology Ventures for Atlas Lift Tech, a 9 year old medical services company, where he is focused on helping re-envision the company's focus from resources to technology. His current job was gained using techniques he regularly speaks about at conferences around the nation.
For the past eight years, Greg has been focused on examining the common patterns that cause IT to fail and finding practical solutions to reduce or eliminate failures and then building frameworks to bring these solutions to a wide variety of businesses. He brings the same methods to speaking – using analogies, abstractions and stories to bring intermediate and advanced topics to beginning audiences. Greg has spoken at numerous conferences and user groups across the country and generally takes a contrarian view of the silver bullets that plague the IT field.
On the side, Greg has spent much of his time studying the brain and how we utilize its patterns to make decisions. He is also actively involved in mentoring people in making proper decisions and enhancing their careers. When he is not on the road, Greg spends time in Nashville with his wife, 4 daughters and his derpy dog (and 2 cats?).